Small businesses, sports clubs, community and voluntary organisations affected by flooding in Wexford on 25/26 December 2021 may be eligible for assistance under an Emergency Humanitarian Support Scheme.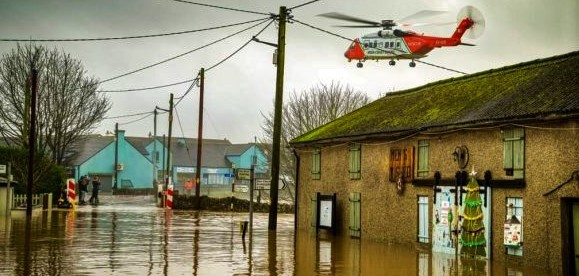 The scheme, which is for businesses that have been unable to obtain flood insurance, will provide a payment for eligible businesses towards the costs of returning their premises to its pre-flood condition. This includes the replacement of flooring, fixtures and fittings and damaged stock where relevant. The scheme does not cover loss of earnings or loss of business goodwill.
The support is targeted at small businesses (up to 20 employees), sports clubs and community and voluntary organisations. Further information and application forms are available on www.redcross.ie. The closing date for receipt of applications is 7 February, 2022.